Our kitchen was built with a single light. Its always been really dark and hard to see what I'm doing. Not long after we moved in, we put in a track light to help with the poor lighting. This past summer, my oldest son walked into the kitchen one day, flipped the switch and heard a big boom. The kitchen smelled of ozone. Our track light had fried. We were VERY lucky that this is all that happened and we didn't have a full on electrical fire.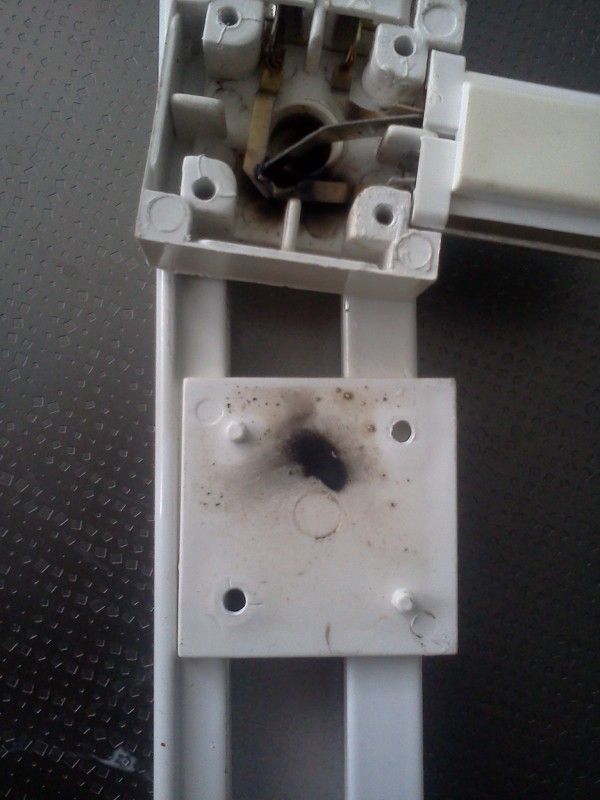 We had to rig up a temp fix so we could actually see. In the mean time, I debated back and fourth about what I would like. While I would love to have something hard wired in, track is a practicle choice in my kitchen.
We found some track spots I liked at Lowes. I liked that they have a bit of a retro vibe to them. They also had some hanging fixtures. I wasn't 100% thrilled with them because they were candelabra base bulbs and I was worried they wouldn't be bright enough.
Nothing is every easy. Lowes had the 4' pewter colored track with four lights but not the 8' section we needed to make it work in our kitchen. They had black and white 8' sections but not pewter.
I dragged hubby to HD because I was PRETTY confident they had the 8' section of track in pewter. After much grumbling on his part, we scored! Not only did they have the track, they had some super cute hangning fixtures that they did't have over the summer when I last looked! Not only are they cute, they take regular base light bulbs.
Two tracks - see they match!
Love the retro vibe!
Retro vibe with the shade.
My daughter getting into it.
Trying to figure out the right length.
Ta da! We have LIGHT.
I can't tell you how thrilled I am that I can see well in here. The kitchen has gone from a dark pit of dispair to light and bright. I put LED bulbs in the two hanging lights and they are such a nice clean bright light. There are no shadows on the island which was my goal.